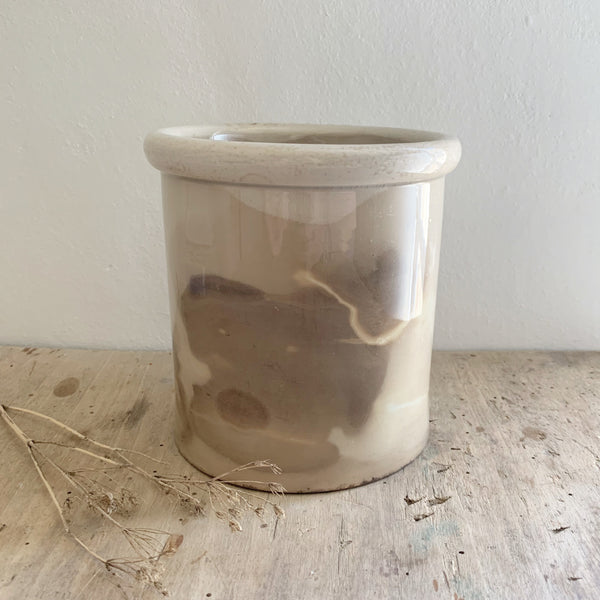 French Antique Preserves Jar
These preserve jar are from the 1800s, they are lovely pieces which would have filled the shelves of the traditional Victorian kitchen.  They have a lovely weight, something we love about antique items, they just don't make things like they used too.  A lovely crazing some of the most beautiful we've seen, it's really what the piece is all about! I've had this on my desk this week so I can appreciate her before her forever home, she is a stunner! 
Perfect for a kitchen or bathroom, the room doesn't have to be old but this can be your little nod to the past!
12 x 11.5 cm