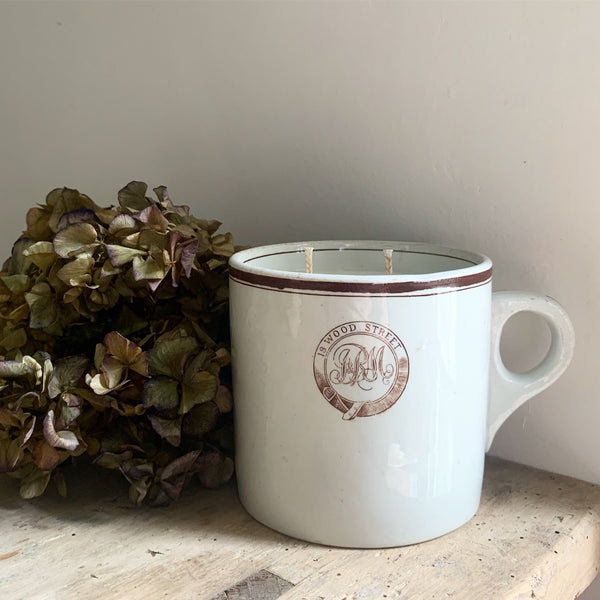 Large Vintage Mug Candle in Black Tea & Jasmine
Our premium candle range is a lovely collection of candles that have made their home in vintage pots and crocs.
Sometimes these candles are just so special and this one is exactly that.  This lovely candle has made its home in a Vintage Mug, it's an oversized mug with the most beautiful typography. These mugs are incredible uncommon with their handles intact and this is reflected in the price.  This candle is made of 100% soy wax & the scent of Black Tea & Jasmine is super sensual.  
Once you have finished with your candle keep the Mug as a cute pot or drop us a line for a quote for a refill.