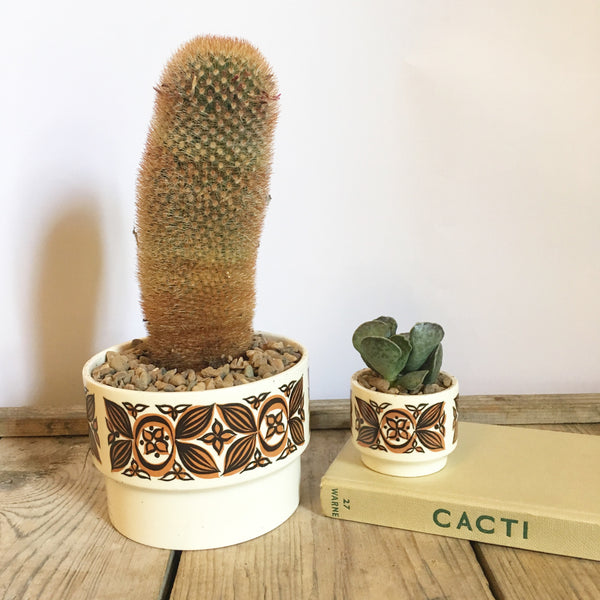 Vintage Hornsea Potted Matching Cacti & Succulent
From our range of Cactus & Succulents these are pretty special.    Grown and sourced with love these we feel are the perfect addition to the Ivy Joan Home!  These are potted in vintage Hornsea ceramics and we love that they match! 
Please note our live plant range can be ordered for delivery up to 5 miles outside Bury St Edmunds, Suffolk, up to 5 miles outside Buxhall, Suffolk or via Click and Collect only.  To use the click and collect option please type CLICKCOLLECT in the discount code box and press apply, once your order is complete please drop us an email to arrange collection.  If you check our events page, Click and Collect is also possible from these venues on the dates mentioned with prior organisation.